Now you can print your wire system as a Cable List in EL-VIS Online. Choose between A4 or A3, portrait or landscape.
How to print your Cable List
When you click on the print icon, you will get a dialog where you select the type of print, paper size and whether the print should be landscape or portrait.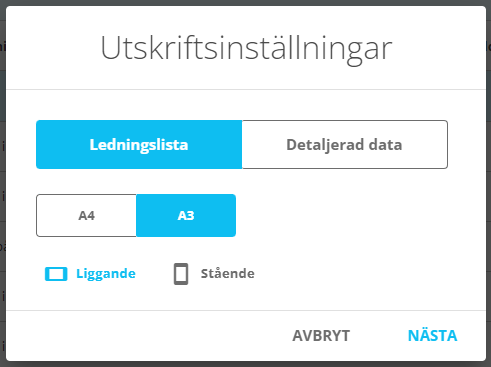 Show and hide columns in your Cable List
If you want to change which columns are visible, do so in the program by scrolling to the far right where the table ends. There is a menu button at the top right at the height of the column headings. Select "Manage columns" and then select which columns are to be visible or hidden in the Cable List but also in the application (view).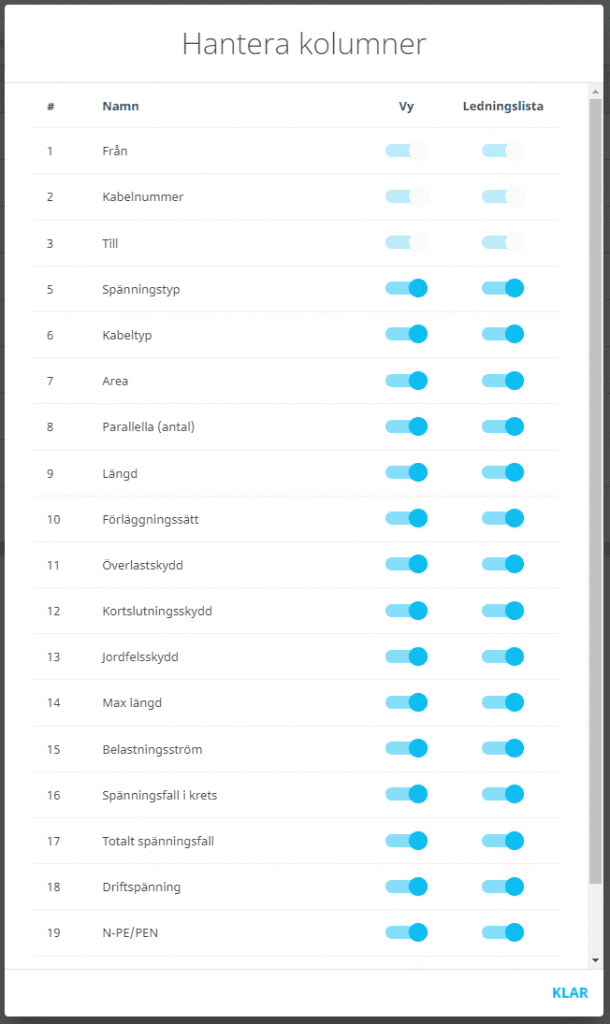 Log in and test
If you do not have an account, you can easily create a free EL-VIS account and start a trial period of 14 days. Click Log in here and create one now.