It is now possible to copy a document or a cable dimension directly from the start page for each module.
Select the menu on the right of the line that contains your cable dimension or your documentation that you want to copy. Then select "Create copy" and a new file will appear in the list with the same name plus "- copy". It is of course possible to rename it to the desired name.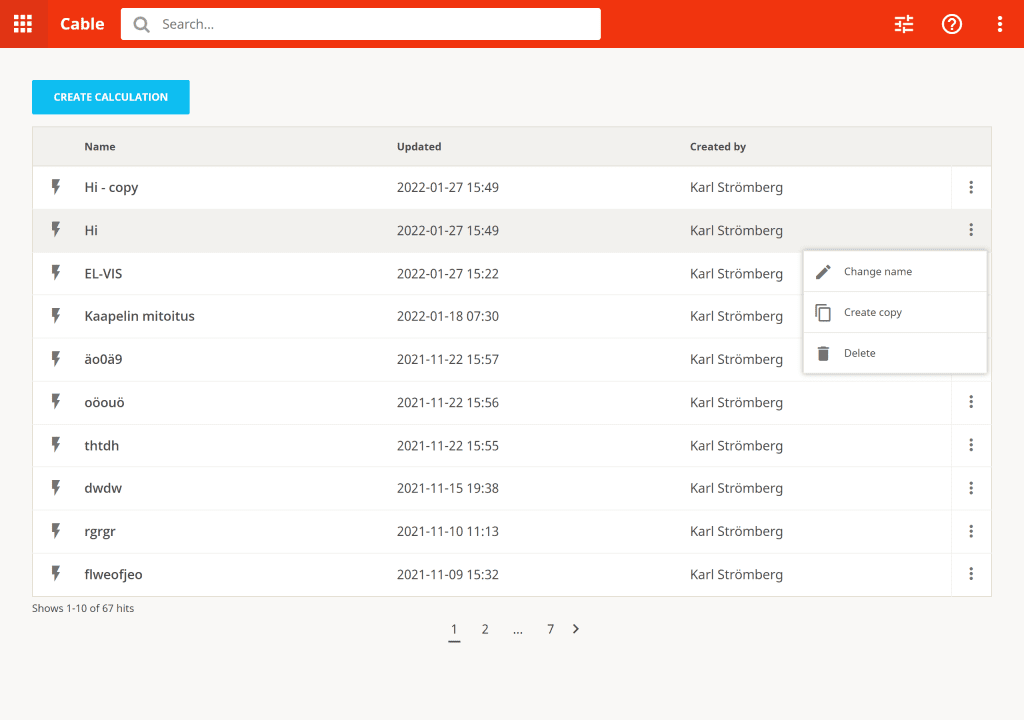 Log in and test
If you do not have an account, you can easily create a free EL-VIS account and start a trial period of 14 days. Click Log in here and create one now.